What's Your Story?
Technological progress has changed the way businesses and brands communicate with their audiences. But one thing never changes: the need to tell your story in a compelling way.
Falcon Valley Group is an award-winning, independent public relations and strategic communication practice supporting your goals and objectives in the midst of our communication revolution.
No two clients are alike and neither are their PR and communication needs. Falcon Valley Group listens, learns, creates and executes a custom-designed communication plan perfectly suited to meet your objectives – on time and on budget.
Our expertise in content creation and management lets you take back control of telling your own story. We employ a wide array of services and tactics, selected based on decades of experience and demonstrated results.
Whether you need strategic planning, message development, content creation, earned media relations, owned media management, social media execution, marketing, reputation management, community relations, internal communication, media training, or crisis communication, Falcon Valley Group can put its knowledge, skills and abilities to work for you.
We look forward to the opportunity to learn more about your goals and help you achieve them in an evolving media and communication environment.
About Gayle Lynn Falkenthal, APR, Fellow PRSA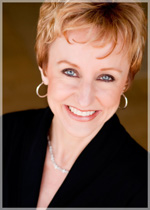 Gayle Lynn Falkenthal, APR, Fellow PRSA, is the owner of the Falcon Valley Group, a San Diego based strategic communications consulting practice. Her clients include a range of nonprofit and public organizations, corporate and business clients.  
Falkenthal spent 15 years as an award-winning broadcast producer, talk show host, and on-camera host before transitioning into a public relations career. Falkenthal applied her skills as a spokesperson in increasingly responsible roles, including Director of Public Affairs for the San Diego County District Attorney; VP of Marketing & Communication for the San Diego Convention Center Corporation; and Disaster Public Affairs Officer for the American Red Cross prior to starting her practice in 2004. 
Falkenthal's practice offers strategic communication planning, policy development, and content development and management in multiple formats.
 Falkenthal is known for her exceptional expertise in crisis communications, as a steady hand and trusted advisor under the most challenging circumstances. She is a skilled strategist, teacher and collaborator who provides support for her clients' business and organization objectives. Clients single out her talents as a community collaborator, a nimble deadline-driven writer, and an exceptional client partner. 
An award-winning communicator, Falkenthal understands how to craft and deliver distinctive messages with a defined call to action through owned content development in all formats, focused on goal-oriented storytelling supporting the client mission and values.
 Falkenthal remains equally admired both by her public relations colleagues and her peers on the journalism side of the aisle. She is a regular contributor on TMZ Live and podcast panelist on the Pound 4 Pound Boxing Report. Falkenthal teaches marketing and communication as an adjunct professor at National University, and writes a monthly crisis communication column for the San Diego Transcript.
Our code of ethics
Public relations is the discipline of providing effective two-way communication to establish and maintain relationships with key audiences through research, planning, implementation and evaluation of specific strategies and tactics. We assist clients by providing strategic counsel and developing systems and processes to listen to their audiences, anticipate and respond to issues and concerns. The Falcon Valley Group adheres at all times to the CODE OF ETHICS established by the Public Relations Society of America (PRSA). You can view that code of ethics by visiting www.prsa.org.